Achtung: Der Blog ist derzeit nur auf Englisch verfügbar!


07.08.2017 - Say Hi to the Azeroth Adoption Agency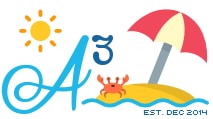 Today I want to highlight a very special community among the pet battlers: the Azeroth Adoption Agency, or in short A3.

Active mostly in the America region, a whole team of pet collectors around A3s creator Wakamaru are helping pets and players find together for three years already. Since they started in 2014 they have found new homes for more than 6.000 pets!

Taking part is easy enough, no matter if you are looking for pets to adopt, or if you're a seasoned collector who might have the odd duplicate to spare. Simply sign up on www.azerothadoptionagency.com to opt into the adoptions.



They also host regular events, games and giveaways, often with rare pets to catch! One of those events is the main reason for my news entry:
On 13th of August, A3 will host their summer event Fowl Play with lots of chicken-themed games and giveaways to win, well, chicken pets of course!
Up for grabs are level 25 Ancona Chickens, Bush Chickens and even the rare TCG Rocket Chicken.



During the event, there will also be a series of summer giveaways across the A3 network (Blog, Discord, Newsletter, and Twitter) for various other pets including Blizzard Store pets.

I highly recommend to check it out, and good luck if you're participating in any of the giveaways :-)