Achtung: Der Blog ist derzeit nur auf Englisch verfügbar!


01.04.2018 - New Feature: Intelligent Strategy Creator!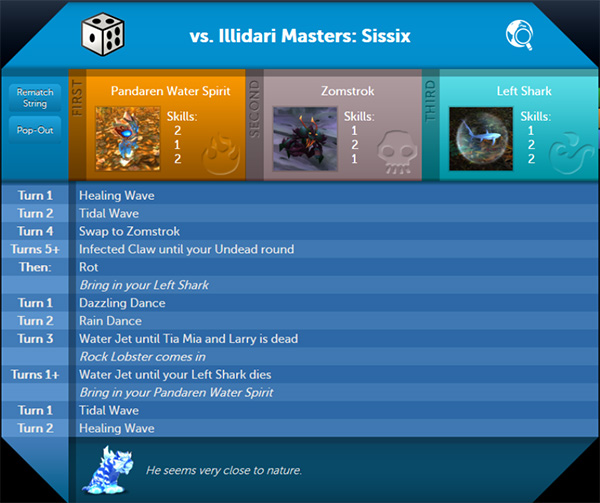 Xu-Fu is proud to announce a new feature that will come to you very soon: the Fight Organizer - 01, in short: FO-01

An until today unrevealed team of IT scientists working for Xu-Fu has analysed thousands of strategies from pet battlers all over the world and done the impossible: they created FO-01, an artificial intelligence that can create new pet battling strategies better than any human being!

The tool will be available through a simple button as you can see in the screenshot, which also shows one of the creative and innovative ne strategies the FO-01 came up with! Through its unrivaled computing power and intelligent approach, it will be able to find synergies between pet abilites no mortal could have predicted.

The remarkable restraint of the Xu-Fu scientists stands in stark contrast to other reactions from the industry. While some experts in the field of artificial intelligence doubt the results, stating simply "that is no AI and that is not creative work", others acknowledge the efforts. To the question if they are embarrassed that an unknown team of pet battlers managed to create what they have tried to do for years, the response was a unanimous: "Yes".

Edit 02.04.2018 - While the above would be phenomenal, it is obviously a creation of fiction based on the specific day it was posted :D
21.03.2018 - What is that, a new section!?


Yes, you read that right!
In the middle of working on the battle tables, I needed a bit of a break and decided to add a different some stuff that makes it easier for all my helpers: An article editor! It's almost done, and I've used it now to add a new little section: My development notes :D

You'll find them by hovering over "News" and selecting, surprise, "Development Notes".

Hope you'll find something interesting in there! :D
22.01.2018 - Development Update


Today I have a small update on the current development of wow-petguide.com.

Displaying strategies is certainly the key aspect of the page. Yet all new features of the last year were accessories to that. Cool ones, like the collection viewer, but not hitting the core element that brings battlers to visit Xu-Fu on a daily basis.

That is changing with the next update, because I am working on one of the - in my opinion - coolest features for Xu-Fu so far: a complete revamp of the Battle Table.

Those tables were the very first thing I created, almost three years ago. Over time, more and more features were added and it became clunky, slow, and hard to adapt. Time to change that.
Here are the key features that will go in:

- Required breeds! Finally!
- Automated substitute finder. No more "Any Moth" nonsense. The new table will check for every pet what other pets fulfill the requirements. Conveniently displayed for you to scroll through.
- Looking for a fast strategy, or one to level with, or a very reliable one? Tags show the way!
- A rating and favorite system
- Plus a number of quality-of-life features

There's still plenty to do but as of now you can test the whole thing! :-)
In your account settings activate beta features and you will see the new battle table everywhere.
A small disclaimer though: not all features are fully working, yet!

Nevertheless, if you have any ideas, questions or suggestions, I'm eager to hear them! Please join Xu-Fu's Discord channel and discuss it with me and the team: https://discord.gg/z4dxYUq

21.01.2018 - (Un-)Expected downtime


Yesterday my web space provider performed a scheduled maintenance on wow-petguide.com. Some might have noticed the downtime of a few hours. It was indeed scheduled, but I messed up the times and thought it's next week.

Sorry for the lack of information about it, but luckily it all went fine and the page is back to normal! :-)
31.12.2017 - A new year, a small update... and Discord!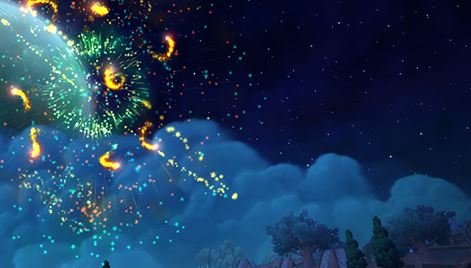 Today is the last day of 2017 and oh boy, what a year it has been! So much new content for us pet battlers. We saw the first pet battle dungeons with the Wailing Caverns and Deadmines, dozens of new pets throughout the year, and a whole new set of family challenges with the legendary pets of Argus!

2018 will bring us a new addon and with it surely a brand new set of pet news, and also for Xu-Fu time is not standing still. My efforts of most of the past year finally came to shine with a brand new user system, and lots more is to come.
One little thing I just added as the last update of 2017: a new landing page!

It shows you much of the latest news around Xu-Fu and is much more interactive and informative. Check it out: wow-petguide.com

There was also something about Discord. If you don't know it, don't worry there is no internal struggles going on ^^ It's a free chat platform that's taking over the gaming world by storm. For quite a while I had my own chat room there together with all helping hands, and fresh for the new year we are opening the doors for everyone who wants to join in!

So if you would like to get in closer contact with me and the group, give us suggestions or just want to chat about anything you want with like-minded pet battlers, you are more than welcome to


.

A Happy New Year to everyone, and keep on battling!

Aranesh